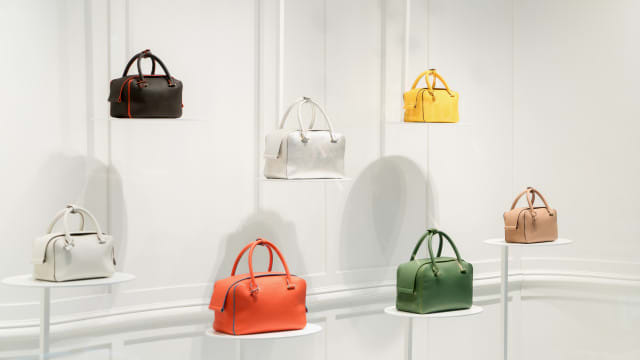 Promoted Content
Digital demand tracker: Luxury fashion, beauty and homeware brands lead the way as we prepare for Christmas
'Tis the season to be extravagant, and consumers are splashing out on luxury brands this week, as we head towards Christmas. In the Travel sector, it seems that holidays are still on the cards, despite the spread of the new Omicron variant, with Lapland holidays, travel essentials and suitcases in demand.
Performance Marketing World, in partnership with MediaVision, brings you your regular Digital Demand Tracker – a source of data around online search trends.
Here's what the data shows for the week commencing 13 December 2021...
---
Market demand by sector
| | |
| --- | --- |
| Sector | Change (YOY) |
| Beauty | -25.49% |
| Fashion | +7.52% |
| Homeware | -28.11% |
| Property | -21.89% |
| Supermarkets | -28.33% |
| Tech and Goods | -35.15% |
| Travel | -34.23% |
Overall searches for travel may have dipped, but rising Covid cases certainly haven't quashed all interest in this sector, with travel essentials up by a mighty 1,262% and suitcases up 68.5%. The lure of Lapland at Christmas time was also undiminished, as holiday searches for the destination were up 52.24%. Staycations in 2022 were also clearly on people's minds, as searches for camping chairs were also up 43%.
While puppies appeared to be pet-of-choice in the last lockdown, interest in low-key pets increased this week, with searches for fish tanks up 12%.
With so many delayed weddings over the last two years, it's not surprising that 'flowers for wedding' and 'wedding guest dresses' were popular, up between 141 and 149%.
Despite government advice to limit parties as Covid cases surge, the urge to dress up at Christmas remained strong – 'party dress' was up 146%, 'cocktail dresses' were up 130% and 'blazers' were up 185%.
Brand demand by sector
| | |
| --- | --- |
| Sector | Change (YOY) |
| Beauty | -15.68% |
| Fashion | -9.82% |
| Homeware | -25.73% |
| Property | +21.67% |
| Supermarkets | -18.4% |
| Tech and Goods | -13.82% |
| Travel | +2.09% |
It seems that people are giving the gift of luxury beauty this year, as searches for LookFantastic, Charlotte Tilbury and Beauty Pie surged between 30-66%, eclipsing budget brands such as Body Shop and Superdrug.
High-end glamour was on trend in the Fashion sector as interest in LK Bennett, Moss Bros and Revolve grew between 73-144%, while brands like Topman and Boohoo saw searches fall.
While homeware was down overall, Barker and Stonehouse, Heals and Habitat were the most popular brands, with uplifts of 140%, 41% and 37% respectively – versus competitors Loaf (-45.15%), Sofology (-14.37%) and Dunelm (-30.42%).
Property saw the strongest market interest, with searches for Rightmove up 31.25% and Zoopla up 22%. New property portal, Boomin – which claims to have 'the most interactive and accurate online valuation tool' – was up 320%.
Matthew Platts, Managing Partner, MediaVision, says Christmas is keeping markets buoyant in particular areas: "We can see the appetite for socialising and travel is still high, despite the spread of the new Covid variant. Winter weddings are likely to stay in fashion after so many were cancelled in 2020 and early 2021. With Christmas around the corner, people are splashing out on luxury homeware and eschewing the cheaper alternatives, possibly in the hope of having a family Christmas this year. And don't be surprised if one of your presents turns out to be a terrarium or pet fish."
All data was sourced from MediaVision's Digital Demand Tracker, which can be found here.